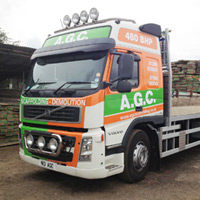 Scaffolding Aylesbury - AGC System Scaffolding
Here at AGC System Scaffolding Ltd, we are dedicated in providing professional scaffolding advice and the highest standard of service. Our team of highly skilled scaffolding erectors have well over 20 years of experience in all types of scaffolding installation, ranging from small D.I.Y. jobs all the way up to the major contracts. There is no job too large or too small.
You will not need to worry about anything, as all of our staff are fully qualified and complete work to the highest standard possible. For scaffolding in Aylesbury, Reading or the surrounding areas, please contact us today.
Scaffolding Companies
Serving Aylesbury
We realise it can be quite difficult to distinguish the differences between different scaffolding companies, to find the right service for you. It can be hard to find the right people who can get the job done quickly and efficiently, whilst still preserving the quality needed. AGC are a professional scaffolding company, that provide quality, friendly and reliable services from start to finish. For a professional scaffolding company in Aylesbury or Reading look no further than AGC System Scaffolding Ltd.
Scaffolding Services
Scaffolding installation

Any size job

In-house fleet

Deliveries & transportation

Professional scaffolders
Commercial scaffolding

Hire & sale of equipment

Buy new & used equipment

Scaffolding erectors

Fully qualified team