Scaffolding Aylesbury - AGC System Scaffolding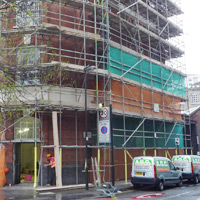 Here at AGC System Scaffolding Ltd, we are dedicated in providing professional scaffolding advice and the highest standard of service. Our team of highly skilled scaffolding erectors have well over 20 years of experience in all types of scaffolding installation, ranging from small D.I.Y. jobs all the way up to the major contracts. There is no job too large or too small.
You will not need to worry about anything, as all of our staff are fully qualified and complete work to the highest standard possible. For scaffolding in Aylesbury, Reading or the surrounding areas, please contact us today.
Scaffolding Companies
Serving Aylesbury
We realise it can be quite difficult to distinguish the differences between different scaffolding companies, to find the right service for you. It can be hard to find the right people who can get the job done quickly and efficiently, whilst still preserving the quality needed. AGC are a professional scaffolding company, that provide quality, friendly and reliable services from start to finish. For a professional scaffolding company in Aylesbury or Reading look no further than AGC System Scaffolding Ltd.
Scaffolding Services Provided Throughout
Scaffolders Reading
In order for us to provide our extensive scaffolding services, our team of scaffolders have access to a fully stocked warehouse with the latest equipment, materials, fittings including, tubes, pole ladders, boards and trestles.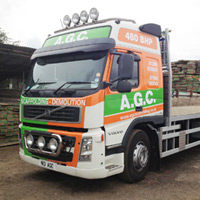 Our scaffolders work on projects of all sizes, whether you are in need of an uncomplicated scaffold tower for a small task or require scaffolding for large commercial buildings. We have even recently ventured into the TV and film industry.
So no matter what the job, do not hesitate to get in touch with us for a free quotation today!
We pride ourselves on our knowledge and skills for commercial saffolding, which is why we often take on apprentices and fully train them to our own high standards, which not all scaffolding companies do. If you live in or around Aylesbury or Reading and are interested in applying for an apprenticeship, please go to our contact page, fill in the online form and we will be in touch with you shortly.