AGC System Scaffolding Ltd Commercial Scaffolding near High Wycombe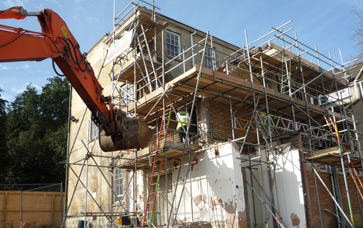 Not all scaffolding companies in High Wycombe & Slough are the same, which is why it makes sense to find out a little more about your preferred scaffold company before selecting them to do the job. Given issues around third party liability and the potential for a life-threatening accident should scaffolding be incorrectly erected, finding scaffolding companies with the right expertise, qualifications and insurance is crucial to ensure the work is done correctly. This is where we can help.
With decades of experience between us working in the High Wycombe & Slough areas, our team can ensure you always have the right scaffolding in place. Whether it's a small-scale DIY venture or commercial scaffolding for a multi-unit enterprise, we can provide reliable, safe scaffolding that's specifically tailored to your particular needs.