AGC System Scaffolding Ltd - Scaffolding Services near Oxford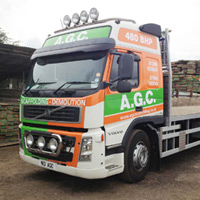 AGC Scaffolding was established more than 20 years ago wit the objective of providing residential and commercial clients with a comprehensive range of professional scaffolding services. Over the decades, our expert and dedicated team of scaffolding erectors has built a reputation for delivering tailor-made scaffolding solutions and professional assistance throughout.
Safety and peace of mind are important to us, we make sure that all our scaffolding erectors undergo extensive training with CISRS (The Construction Industry Scaffolders Record Scheme) and we are also certified by the Construction Industry Training Board.
Due to increased demand, our range of scaffolding solutions is now available to clients in Oxford and the surrounding area. Our scaffolding services include expert assessment, advice, and planning; indoor and outdoor scaffolding equipment for projects of all sizes and for all types of buildings; and scaffolding hire services. We are always ready to tackle any job regardless of how big or small it may be.
Professional Scaffolding Erectors with over 20 years experience
Our solid project management and state-of-the-art equipment allow us to complete all scaffolding jobs safely, quickly, and causing minimal disruption to our clients. At AGC Scaffolding we operate our own fleet of vehicles so that we can carry out scaffolding delivery and installation in a timely manner and without relying on external contractors. Moreover, all our scaffolding solutions are fully insured from the initial stages of a project to its completion.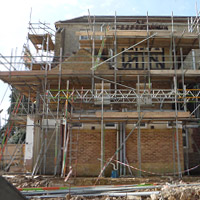 Premier scaffolding services are now available 24/7 in and around Oxford with AGC Scaffolding. Feel free to contact AGC to discuss your needs with us and we will be pleased to provide a personalised solution at highly competitive prices.
Scaffolding Services
Scaffolding installation

Any size job

In-house fleet

Deliveries & transportation

Professional scaffolders
Commercial scaffolding

Hire & sale of equipment

Buy new & used equipment

Scaffolding erectors

Fully qualified team