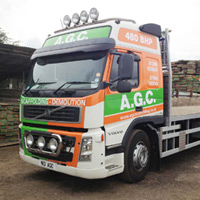 Scaffolding Erectors Watford - AGC System Scaffolding
Our team of scaffolding erectors work efficiently and get the job done quickly so you can rely on us to help your job run smoothly. So contact AGC today to get your free quote, friendly advice and a number one service.
Scaffolders Watford
If you are in need of professional scaffolders that serve Watford and the areas surrounding then please do not hesitate in contacting AGC today and we will provide you with advice and a free no obligation quotation for whatever scaffolding services you are looking for.
Our scaffolders have access to all of the latest equipment and materials including ladders, trestles, fittings, tubes, boards and more. No matter what size of job you are doing, we will have the best equipment to hand to aid you in your job. We have done work for smaller companies all the way up to large multi-national businesses erecting large scale commercial scaffolding.
Commercial Scaffolders
Having been in the business for over 20 years, we understand that customers can find it difficult to distinguish between the various scaffolding companies out there. However, we make that decision easy for you as we cater for everyone, no matter how big or small your company is we will guarantee to give you the best possible service we can.
Commercial Scaffolding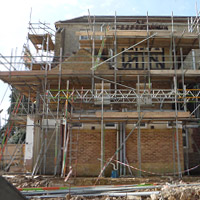 AGC System Scaffolding has been providing a first class service for well over 20 years and have always given our customers the best possible advice. Our experienced and fully trained staff are experts in all types of scaffolding erecting, including small DIY jobs to large scale contracts. We do it all.
Making our customers' jobs easier is one of our main aims, so our scaffolding team go that extra mile to make sure that you have nothing to worry about when it comes to erecting scaffolding. So contact us today for scaffolding in Watford and areas afar which include Hemel Hempstead, Aylesbury, Milton Keynes and more.
Scaffolding Services
Scaffolding installation

Any size job

In-house fleet

Deliveries & transportation

Professional scaffolders
Commercial scaffolding

Hire & sale of equipment

Buy new & used equipment

Scaffolding erectors

Fully qualified team