AGC System Scaffolding Ltd Scaffolders near High Wycombe
AGC Systems Scaffolding Limited offers a wide range of services which are designed to meet the bespoke needs of the customer. Boasting more than twenty years of experience throughout the High Wycombe and Slough areas, we espouse a flexible approach to any job. Keeping the needs of the client in mind, we are happy to tackle smaller tasks as well as some of the most challenging commercial and domestic projects. As all of our technicians are highly skilled and professionally trained, clients can rest assured that even the most challenging of scaffolding needs will be approached with unparallelled efficiency.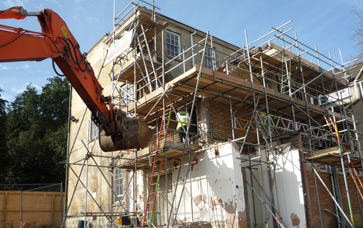 One of the hallmarks of a reputable scaffolding and construction company is an ability to provide the necessary clarity and insight in regards to any project. Thus, AGC Systems has developed a proprietary approach to deliver what can only be called exceptional levels of service to all customers within the High Wycombe and Slough communities.
Scaffolding Services
Our scaffolders also take a very "hands-on" approach when it comes to client engagement. This has enabled us to proactively address any needs as they arise and additionally, a great deal of time and money can be saved during the entire project.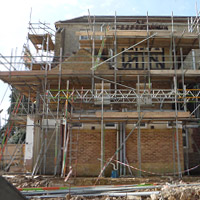 We appreciate that your time is money and our scaffolders will keep the unique budgetary concerns of our customers in mind; offering second-to-none levels of flexibility and years of experience in this challenging industry. If you wish to learn more or you would like to schedule an estimate, please do not hesitate to contact us directly for more information.
Our team also cover Slough
If you require any help or assistance from one of our professional scaffolders, or would simply like a free, no-obligation quotation, please contact us today by calling 01908 969 194.
Scaffolding Services
Scaffolding installation

Any size job

In-house fleet

Deliveries & transportation

Professional scaffolders
Commercial scaffolding

Hire & sale of equipment

Buy new & used equipment

Scaffolding erectors

Fully qualified team