AGC System Scaffolding Ltd - Commercial Scaffolding near Reading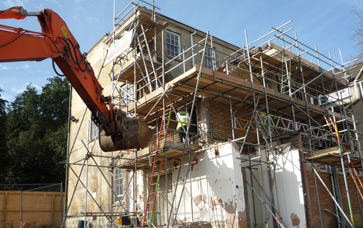 Scaffolding involves assembling of structures which are then used to support materials and workers during construction of buildings. Compared to ladders, scaffolding provides a safer way for workers to reach different parts of the building and move materials around more comfortably. In addition to safety, scaffolding also makes possible construction buildings taller than 20m where ladders cannot be used.
Like in other major towns, there are many companies in Reading that offer scaffolding services. If you are working in the Reading area, choosing good scaffolding company might not be very easy given their high number. Here are a few tips that might help you in making such a choice.
Scaffolding Companies
Installation of scaffolding takes time and a lot of training to perfect. Scaffolding companies that have been in the business for long often produce better quality work compared to new ones. For this reason, it is advisable that you choose an experienced company with well-trained staff to do the work for you.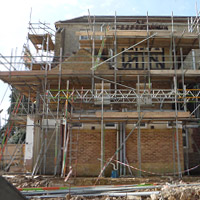 The best way to get quality scaffolding service is to get a scaffolding company that has a track record for quality work. Through recommendations from friends and family, checking the company's reviews and inspecting its previous works, you will be able to get a rough idea about the likely quality of the company's work.
Hopefully these tips will help you get great scaffolding company that will give you value for your money. If you are working in the Reading area or have a construction project in Reading, AGC Systems Scaffolding Ltd is one such experienced company with an excellent track record of offering quality scaffolding services. With 20 years of experience, you are guaranteed to get quality services.
Scaffolding Services
Scaffolding installation

Any size job

In-house fleet

Deliveries & transportation

Professional scaffolders
Commercial scaffolding

Hire & sale of equipment

Buy new & used equipment

Scaffolding erectors

Fully qualified team