AGC System Scaffolding Ltd - Scaffolding Services near Milton Keynes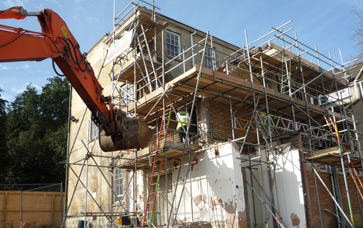 Setting up a good scaffold is a delicate task that requires fully trained professionals. Here at AGC Systems Scaffolding Ltd we pride ourselves on maintaining a team of dedicated workers who are fully knowledgeable when it comes to scaffolding services and all related topics - so if you are looking for scaffolding erectors, you have come to the right website.
We have over twenty years' experience in the field of scaffolds, and are capable of tackling nay kind of scaffolding job you can think of. Whether you are looking for a small-scale piece of work or something more extensive, our professional team of scaffolding erectors will be glad to help.
Our Scaffolding Erectors have 20 years experience
We are the perfect local choice for anybody based in Milton Keynes or the surrounding areas, as we are fully equipped to handle scaffolding services in this region.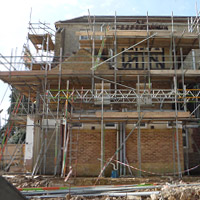 In addition to the above services, we are willing to work in commercial sectors - if you are running a company and need to hire or buy equipment, then we will be able to help you.
In conclusion, we are your top choice for scaffolding erectors in Milton Keynes. If you need any more information, then feel free to get in touch with us and we will see what we can do.
Scaffolding Services
Scaffolding installation

Any size job

In-house fleet

Deliveries & transportation

Professional scaffolders
Commercial scaffolding

Hire & sale of equipment

Buy new & used equipment

Scaffolding erectors

Fully qualified team