AGC System Scaffolding Ltd - Scaffolding Services near Reading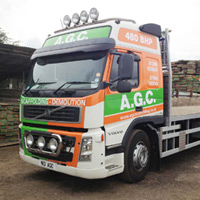 If you're in Reading or the surrounding areas and find yourself in need any kind of Scaffolding Services & Scaffolding Erectors, AGC System Scaffolding is the outfit to call. Our friendly, reliable, and experienced team will be happy to provide you with the best possible solution for your needs, whether you're working on a home DIY job, a large industrial construction site, or of course anything in between.
We also offer a wide range of demolition services, are experts in the field, and have earned a reputation for efficiency, safety and value for money demolition work.
Professional Scaffolding Erectors with over 20 years experience
Our fleet is in-house, so we can get our qualified and experienced staff as well as any necessary equipment to you quickly anywhere in the area, and with well over twenty years experience we really pride ourselves on providing high quality Scaffolding Services & Scaffolding Erectors. We have an extensive supply of scaffolding equipment on hand, for sale or for hire, and we also buy new and used equipment.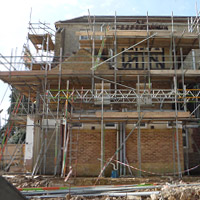 Our local staff members are knowledgeable and highly skilled, and you can trust them to get the job done from start to finish reliably and efficiently. In fact we often train up our own apprentices to make sure that everybody on our teams is working to our consistently high standards of quality and professionalism.
From our home base is in Aylesbury we're ideally placed to service Reading and surrounds. Contact us for a free quotation; we're sure you'll be pleasantly surprised by our competitive prices and professional service.
Scaffolding Services
Scaffolding installation

Any size job

In-house fleet

Deliveries & transportation

Professional scaffolders
Commercial scaffolding

Hire & sale of equipment

Buy new & used equipment

Scaffolding erectors

Fully qualified team